Description
Smiley Marble Popsocket – Better Grip, More Style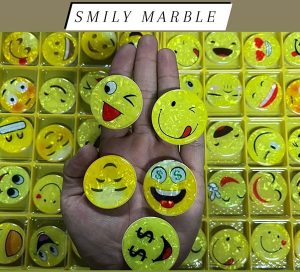 Elevate Your Phone Experience – With a firm grip and fashionable flair, Smiley Marble Popsocket delivers.

Secure Hold & Stand – Enhance texting, photos, and browsing stability. It's your reliable phone stand.

Style That Pops – The Smiley Marble design adds a trendy touch to your device.

Collapsible Convenience – Easily collapsible and swappable for versatility.

Practical Phone Accessory – Achieve comfort, style, and functionality with ease.
Description
Upgrade Your Phone with Smiley Marble Popsocket
Discover the ultimate phone accessory that blends fashion and function seamlessly. With the Smiley Marble Popsocket, you're not just holding a phone but making a statement.
Imagine the confidence of a secure grip as you snap photos, type messages, or enjoy hands-free video watching. The Smiley Marble Popsocket brings you the grip-enhancing power you've been searching for.
This isn't just a phone accessory; it's a conversation starter. The sleek Smiley Marble design complements your style, turning your phone into a fashion accessory. But it's not all about looks – this Popsocket is reliable, giving you a hands-free experience anywhere.
Feature 
Reliable Grip – Feel the confidence of a secure hold.

Trendy Design – Elevate your phone's style game.

Versatile Stand – Enjoy hands-free usability on the go.

Easy Collapsible – Swap out designs effortlessly.

Text with Ease – Type comfortably for more extended periods.

Snap Perfect Shots – Capture moments without shaky hands.
Specifications
Material: Premium quality plastic and adhesive

Compatibility: Works with most smartphones and cases

Dimensions: 1.5 inches diameter when collapsed, 0.25 inches height

Installation: Easy peel-and-stick application

Swivel: 360-degree rotation for optimal positioning
Elevate your phone experience today with the Smiley Marble Popsocket. Embrace style, stability, and convenience in one accessory. Add to cart now!