Description
Vintage Flip Leather Cover
Leather stand wallet case flip cover and save yourself from the heartbreak and agony of watching the scratches and damages on your device multiply periodically. This sleek executive flip cover case is designed to fit perfectly on your mobile, and the glossy leather surface adds to its polished look.
This pouch comes with an inner TPU back cover that does not break easily and aids in shock absorption during impacts. This wallet case comes with card slots to store receipts, cards or emergency cash. With the wallet stand, you can now video chat or watch movies hands-free in landscape mode. Perfect and precise cutouts allow easy access to all ports.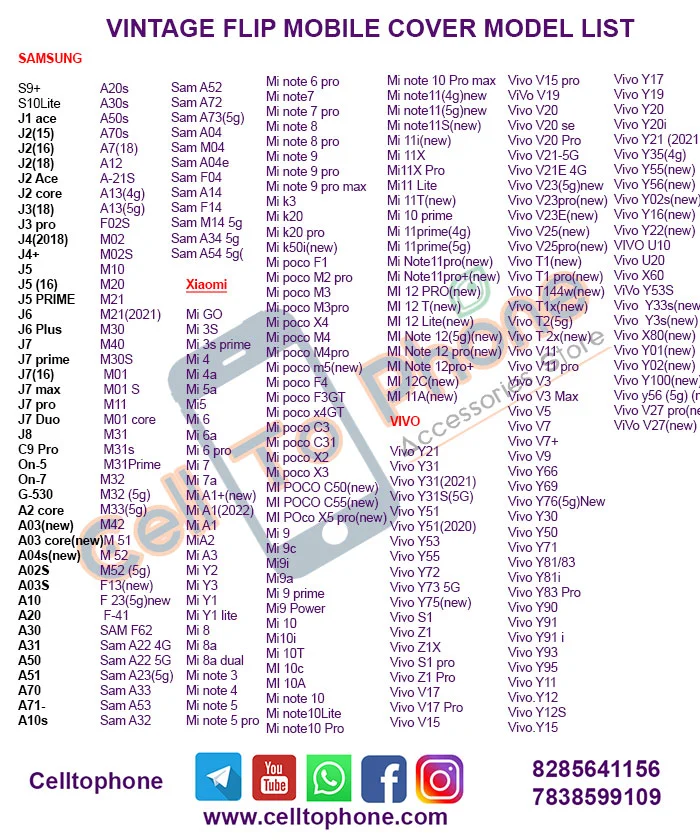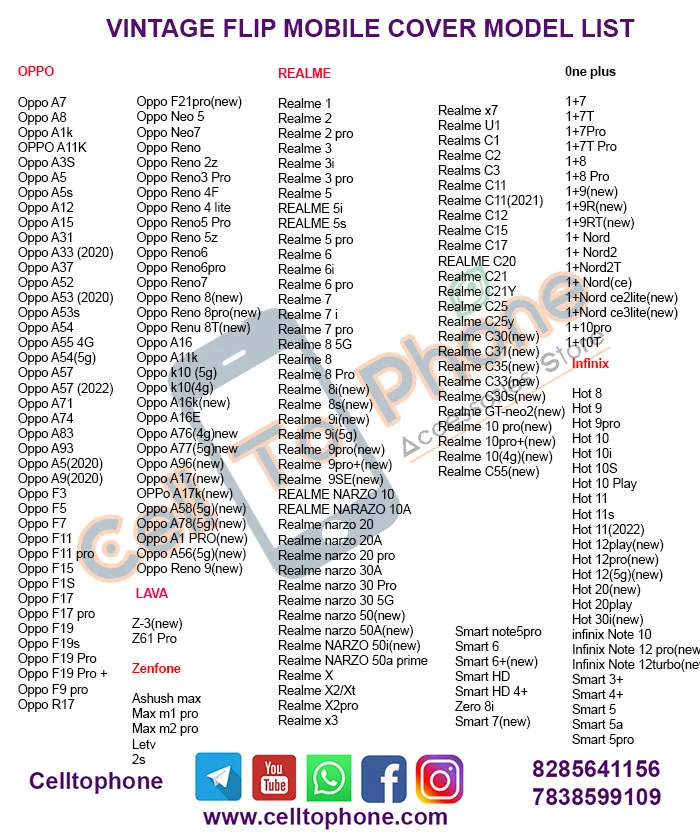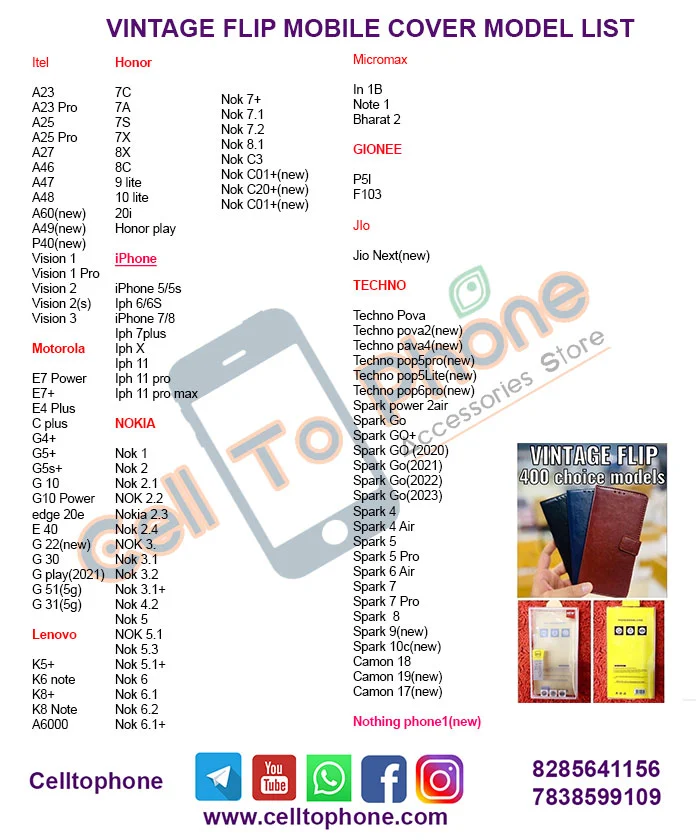 Timeless Elegance: Vintage Flip Leather Covers for Classic Protection
Some prefer a touch of timeless elegance in a world of ever-evolving smartphone designs. Vintage flip leather covers offer a classic and sophisticated solution for protecting your device. In this article, we will explore the allure of vintage flip leather covers, their features, and why they have become popular among individuals seeking a blend of style and protection with a nostalgic twist.
Vintage Aesthetic:
Vintage flip leather covers exude an air of classic charm and sophistication. They feature a timeless design inspired by traditional leather craftsmanship. With their rich, genuine leather texture, these covers provide a refined and elegant look for your smartphone, adding a touch of nostalgia to your everyday device.
Premium Material and Craftsmanship:
Vintage flip leather covers are crafted using high-quality, genuine leather. The leather undergoes a meticulous tanning and finishing process, resulting in a smooth, supple, and durable cover. The attention to detail in the craftsmanship ensures that every cover showcases the natural beauty and character of the leather.
Flip Design and Full Protection:
The flip design of these covers provides comprehensive protection for your smartphone. The front flap covers the entire screen, shielding it from scratches, dust, and minor impacts. When not in use, the flip cover can be securely closed with a magnetic or snap button, offering additional security and peace of mind.
Card and Cash Slots:
Many vintage flip leather covers come with convenient card and cash slots. These built-in pockets allow you to carry essential cards, such as credit cards or IDs, along with some cash, eliminating the need for a separate wallet. This feature adds functionality and practicality to the cover while keeping your valuables organized.
Precise Fit and Easy Access:
Vintage flip leather covers are designed to fit specific smartphone models perfectly. They feature precise cutouts for the camera, buttons, ports, and speakers, ensuring that you can access all the essential features without removing the cover. You can easily charge your device, use headphones, and take photos while keeping it protected.
Durability and Aging Gracefully:
Leather covers are known for their durability and ability to age gracefully. Over time, the leather develops a unique patina, reflecting its journey and adding character to the cover. With proper care, a vintage flip leather cover can become even more beautiful and personal as it ages, making it a long-lasting accessory.
Conclusion:
Vintage flip leather covers combine style, functionality, and nostalgia to provide a classic and sophisticated protection solution for your smartphone. With their timeless design, premium materials, and attention to detail, these covers exude elegance and add a touch of nostalgia to your device. Experience the timeless charm and durability of a vintage flip leather cover and elevate your smartphone's style while keeping it safe. Embrace the elegance of the past and enjoy the perfect blend of classic aesthetics and modern technology.