Uses Of Mobile Accessories
Buying mobile accessories can increase the look, accessibility, portability, and many other advantages. So, here we are going to look at the amazing features and uses of mobile accessories. Your life can be easier if you have the best options and you know how to use them. 

Uses Of Top Accessories
1. Phone Cover
We are buying mobile phones from decades, but have you ever realized that the cost of phones has been increased in past few years. As the cost is increasing its safety is another essential requirement. Also, when you buy a smartphone its look matters. To resolve both issues the mobile phone covers are a boon to the industry. It can guard your product as well as increase its look. There are a variety of phone covers available from which you can choose the best sturdy material and classy design.
2. Phone Charger
Phone chargers have evolved in the previous few years and now they are available with fast charging features. You don't have to wait for 2 hours as fast chargers can resolve your issue within a half hour. Even chargers are quite important to keep you connected with your social and professional activities.
3. Temper Glass
Protection of your mobile phone is essential at any cost. Hence, a variety of temper glasses can prevent the screen from breaking when falling from height. Even 3D-temper glasses with a better reflection of the screen is also available.
4. Airpods Or Wireless Headsets
Have you ever realized that earlier we have to listen to music on loudspeaker or with wired headphones? But, to enjoy the music wirelessly AirPods can be the best option. You can enjoy it without any hassle of wires and it can be very handy and portable.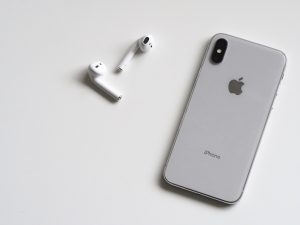 5. Tripod Stand
Videography, blogging, and vlogging are very common and to hold a mobile phone still, requires a straight stand. Hence, tripod stands are available in a reasonable to expensive range for a variety of mobiles. You can choose the tripod as per, the material used that determines its strength. 
6. Data Cable
Imagine you can take a device with you to connect your mobile phone to a laptop or computer quickly? This is the purpose why many people carry data cables in the bag. Along with it, it's very easy to connect the cable to an adapter and get your phone charged.
7. Ring Light
Dim light while vlogging or shooting videos are very irritating and it's more irritating to find a perfect place with light. But, have you ever thought if you don't have to find light instead you can get it installed anywhere you are working? Yes, ring lights are so handy and easy to use that they make video shots perfect.
8. Type C Connector
Fast chargers and connectors are always helpful to save time and get mobile charged in less time. No need to worry more as you can easily get these chargers and relax back while your mobile phone is getting charged within 15 to 20 minutes. 
9. Bluetooth Selfie Stick
Clicking pictures and capturing memories is so fascinating but your hand may get tired while holding the phone for a long time. So, here you can get a selfie stick with a perfect handle used to click pictures. These are adjustable and one can open less or more as required. Even selfie sticks have a Bluetooth function to operate directly from the handle or mobile phone. 
10. 1 Male To 2 Female Jack Y Splitter Audio Adapter Cable
Getting easy to plug in your device and save much time and you can enjoy music for a long time. 3.5 mm audio stereo jacks are best and very portable. These are sturdy and non-breakable jacks.
11. USB Light With Led
While working late at night the major issue we all face is switching on lights while others are sleeping in the same room. So, USB cables with attached LED lights are very helpful in getting the required light directly on the keyboard. It makes work accessible and others will not be disturbed.
12. Neckband
Working, attending calls or listening to music while doing other activities is best for a busy person. Neckbands are more preferred as there is no need to keep them in the area all the time you can simply hang them around the neck when not in use. These are safe, secure and easy to use. The material is also soft so there is no issue hanging around the neck for the whole day.
13. Stylus Pen
Imagine you can use your phone one-handed without tiring your fingers. The stylus is designed with a pen that has sensors on the back. They help in operating mobile phones. You can keep them in your pocket and carry them anywhere. 
14. Power Banks
Getting portable charging with you everywhere is quite comfortable. Power banks are also available with different battery backups and prices. These are used to charge speakers, mobile phones, tablets, etc.
Final Talk
So, you can buy mobile accessories from many authority websites. There are many options to keep your mobile phone and gadgets safe and classy. We have suggested a list above along with its uses.